We have the first of our 31 Days of Activities articles for you today, and start off with a lovely little craft from Lil Tigers. Perhaps you are looking for a fun DIY mother's day cards idea for kids? Then this fingerprint heart balloon mother's day card is perfect for you!
This easy do it yourself card project for kids is not only super adorable but also super easy to make.
Let's dive right in!
DIY Mothers day cards
Don't you agree? Moms deserve the best 365 days a year but especially on mothers day!
So why not make a mother's day card by yourself to show your love and appreciation?
This fingerprint mother's day card project is suitable for toddlers, preschoolers and even big kids. Not many craft supplies are needed and I'm sure your mom, grandmothers, mother-in-law, or any other motherly figure in your life will love them!
How to make your own fingerprint balloon diy mother's day card
But let's take a look now at this adorable mothers day project.
Here is what you will need for your DIY card:
Materials
Cardstock paper
Red washable liquid paint
Black marker, and
Ruler.

Instructions:
Follow these simple steps to make those cute heart-shaped balloon card:
Step 1: Fold your paper
Start by folding your cardstock paper in half.


Step 2: Make balloons
Let your child place their fingers in the red paint and press them on your cardstock paper front. Make sure to place the fingerprints in an angle twice to shape hearts. Then replied this step several times to make it look like a bunch of balloons.
Step 3: Let it try
Afterwards let your mother's day art work try.
Step 4: Draw lines
Give your child a black marker and ruler if needed. Let them draw now the balloon lines as shown in the picture.
Step 5: Write your card
Your fingerprint heart balloon mother's day is finished. Time to find the right words to make this lovely card perfect!
Tips
This craft can be messy especially for toddlers, please be prepared!
Smaller children might need assistance by shaping the heart balloons and drawing the balloon lines. Simply help them by pressing their fingers in the right place and help them with the ruler!

Summary
Susanne has three children at the age of 2, 5 and 8. All three of them loved this mother's day fingerprint project!
The small toddler was fascinated by painting with their fingers but still needed assistance with the heart shape and balloon lining.
Both of the older children were able to manage this craft project easily by themselves. They even wrote their notes by themselves and were very proud!
This mother's day project is really super easy and fun at the same time. It is easily manageable in a classroom setting and helps with developing their motor skills!
All you need is a handful of craft supplies and no extra trip to the store is needed.
We simply loved our art project and we are sure my children's grandmothers will love their special mother's day cards too.
Now I would like to hear from you!
How did your kids enjoy this easy mother's day card project?
Either way, let us know by leaving a comment below right now.
We'd love to hear from you!
We hope that you like this activity, if you do, why not sign up for our activity a day newsletter, Time to Pee? Because, well – we all would like a little bit of time to pee wouldn't we?!?
Do you need more Mother's Day activities? Get inspired by these!
There are even more wonderful inspirations for Mother's Day on the web, do take a look.
Cheers for stopping by,
Helen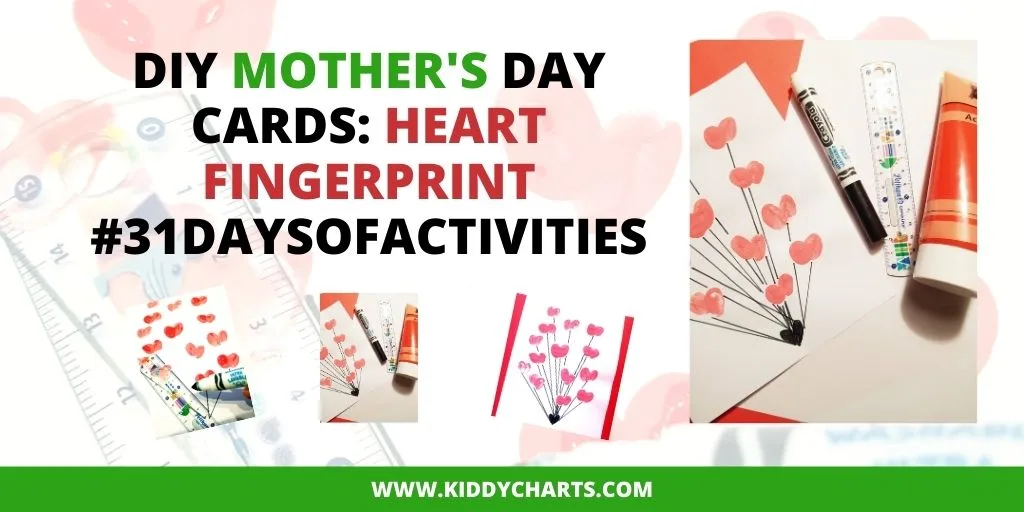 Pin It For Later!