Who says the kids are the only ones who should have all the fun with our free printable colouring pages? Join in with our free mindfulness colouring pages for adults.
Mindfulness is nothing but being in the moment. Mindfulness helps us quiet our mind and focus on the moment at hand. It's a way for us to leave our worries aside and focus on the now. Mindfulness can help us in many ways, such as teaching us the skills to be a more patient parent and be present for our kids.
Don't forget to subscribe to our newsletter to get free printables, new parenting articles, and great giveaways – it's easy and it's free!
Fun and free adult coloring pages
Sometimes you don't need to categorise things – our fun and free adult coloring pages are a combination of all things whimsical, beautiful, and definitely relaxing. Some of our favourite adult colouring pages are below.
Seasonal and nature coloring pages for adults
Dive into each season with our free seasonal colouring pages for adults. From the leaves of autumn to the beautiful sunshine and sea life of a hot summer's day, find what you're looking for and relax with a cuppa and our free colouring pages for adults.
Free animal coloring pages for adults
Whether you're a dog person or a cat person you can find a relaxing and free coloring page for you! If you like to color with your kids then our coloring pages have an option for both adults and kids so you can enjoy this relaxing pastime together.
Holiday printables for adults
Buy the Wild Animals coloring book and help charity!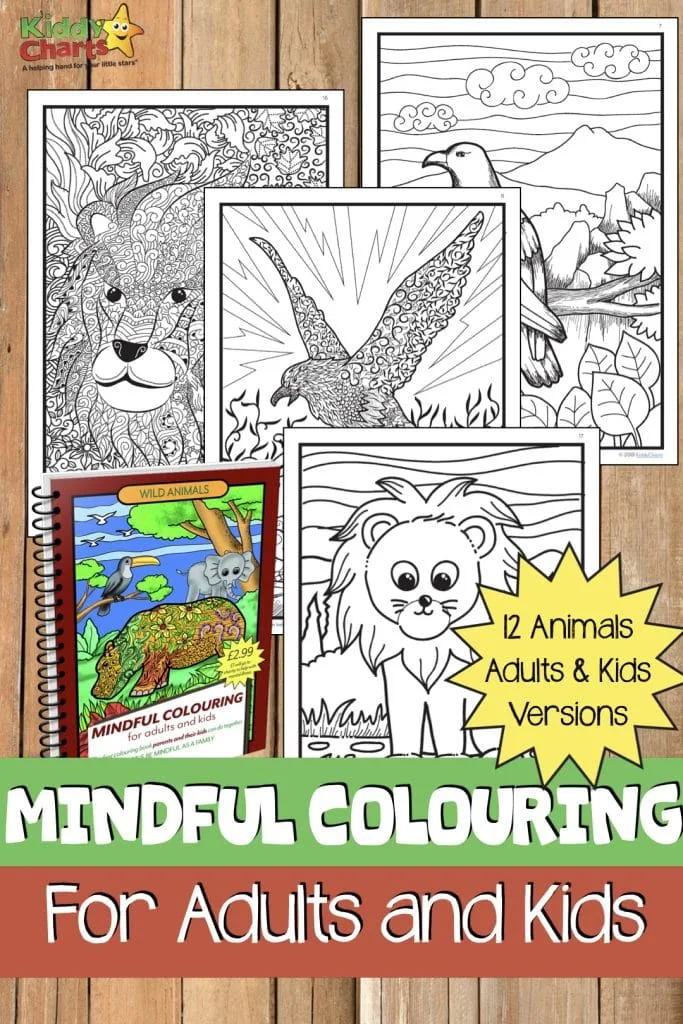 We enjoy making free printables for parents as well as the kids. Join our email list so you don't miss out our newest printables.
Join our community and follow KiddyCharts on Instagram. Until next time!
Helen