We have already given away a scooter, toys, and a stamp to help with those cards, so now its YOUR TURN. Today we have a £150 voucher from Zalando for you all. I know, you can get THE most amazing get up for Christmas with that now, can't you?
Zalando have some gorgeous accessories and clothes on their site, so way not take a look to see what you would like to get with your vouchers. You need to let us know in the widget to help with the competition entry anyway, so go on, spoil yourself:
What about something for the kids perhaps? You could get them something to keep them warm, or a little special dress/outfit for Christmas?
If you feel you deserve a little treat too, what about some of the gorgeous women's range, including the rather sexy Calvin Klein underwear range
How to make that man in your life smile and help revamp his wardrobe with a few bits from their men's choices. The site includes some of the best brands from Tommy Hilfiger to Diesel and pretty much everything else in between.
As always, do fill out the widget, but before you do make sure you are signed up to our giveaways newsletter so you aren't missing out on the great prizes we have on offer. A new one a day until the 12th December, and then a reminder when ones you missed are closing too.



As with all our giveaways, you just need to fill out the widget to enter; so away you go and you are in with a chance of winning that £150!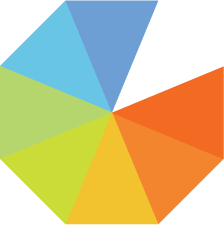 Loading…
This giveaway closes on Thursday 17th Dec at 11.59pm to give you enough chance to choose and get the prize in time for Christmas. But hurry, and we can't guarantee delivery before Christmas I am afraid, so good luck. The usual T&Cs for our competitions apply and the prize is for UK delivery only.
The voucher has additional terms too, and these are:
Minimum spend of £75,
Voucher code is one time use only and can be redeemed on step 2 of 3 of the secure payment process,
If under £150 is spent the remaining amount will not be left on the Zalando account,
For UK shop only, and
Valid until April 13, 2016.
Good luck everyone.

This is a sponsored giveaway.