Sometimes all that is needed to switch your mood from bad to good, or to give you that well needed push is a good inspirational quote. Kids movies are often full of wisdom, so it's no wonder you can find a bunch of great quotes in them. We are sharing Top 20 Inspirational Quotes for Kids Movies with you today. So now you don't need to use any of those movie quote search engine sites to get the best ideas for your kid's bedroom walls!
Why not consider signed up for Amazon Prime so that you can get these movies easily too? You get a free thirty day trial, and then its £79 for the full year!
Alternatively, if you are just a video buff, what about Amazon Video instead? We also have a free month for you on this, and then it is £7.99 per month afterwards.
This post contains Amazon affiliate links.
We are sure many of these will make your day – we have focused on motivational movie quotes for you, as we love these the best:
Top 20 inspirational quotes courtesy of kids' films are:
1. "It's not until you lose everything that you truly appreciate everything" from Belle, Beauty and The Beast (1991)
2. "It's up to you how far you'll go. If you don't try, you'll never know" from Merlin, The Sword and The Stone (1963)
3. "It takes a great deal of bravery to stand up to your enemies, but a great deal more to stand up to your friends" from Professor Dumbledore, Harry Potter and The Philosophers Stone (2001)
4. "Always let conscience be your guide" from Blue Fairy, Pinocchio (1940)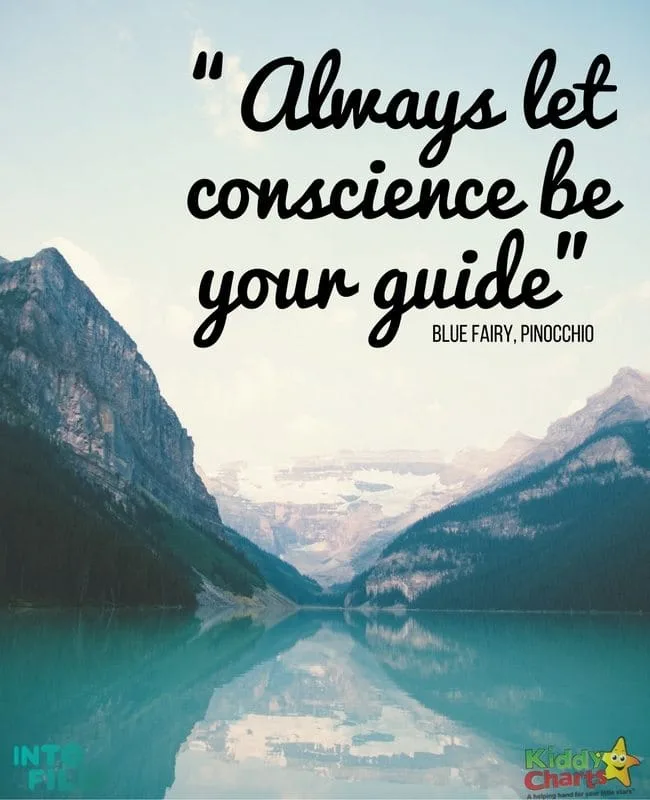 5. "Sometimes the right path is not the easiest one" from Grandmother Willow, Pocahontas (1995)
6. "Oh yes, the past can hurt. But, you can either run from it or learn from it" from Rafiki, The Lion King (1994) It may not be from Mufasha, voiced by the uber talented James Earl Jones, but a classic, nonetheless.
7. "Love is putting someone else's need before yours" from Olaf, Frozen (2013)
8. "To infinity and beyond" from Buzz Lightyear, Toy Story (1995)
9. "Nobody but me is gonna change my story" from Matilda, Matilda (1996)
10. "A man who never made mistakes never made anything" from Frank Heffley, Diary of a Wimpy Kid (2012)
11. "I can't go back to yesterday – because I was a different person then" from Alice, Alice in Wonderland (1951)
12. "You must not let anyone define your limits because of where you come from" from Gusteau, Ratatouille (2007)
13. "There's no place like home" from Dorothy, The Wizard of Oz (1939)
14. "To live. To live would be an awfully big adventure" from Peter Pan, Hook (1991)
15. "Greater love hath no one than he who lays down for his friend" from Bagheera, The Jungle Book (1967)
16. "Have courage and be kind" from Ella's Mother, Cinderella (2015)
17. "Never look back, darling. It distracts from the now" from Edna Mode, The Incredibles (2004)
18. "The flower that blooms in adversity is the most rare and beautiful of them all" from Emperor of China, Mulan (1998)
19. "Ohana means family, family means nobody gets left behind. Or forgotten" from Stitch, Lilo and Stich (2002)
20. "You are who you choose to be" from Hogarth Hughes, The Iron Giant (1999)
Do you have any other inspirational quotes that might work from kids' films? Do let us know some more. We'd love to be able to redo this list in a few months with some new additions!
Happy hunting, and we hope you liked all these inspirational quotes too. If you are looking for specific film quotes, do check out Screen Rant for ideas. Some of the step brothers quotes on there are hilarious, for example. If you are looking for other classic searches for quotes, tray Major Payne quotes, or Pinky from Friday quotes too – some classic here as well! You could make your own images, much as we have, for anything you find.
Alternatively, if you are fans of specific films, like Dirty Dancing or Pee Wee's Big Adventure, why not re-watch them (great excuse), and then create from the quotes that you loved the best in your re-runs. Perhaps the most memorable line will jump out at you after watching?
How about the classic:
"I carried a watermelon"

Dirty Dancing,1987
About Into Film
Into Film is an education charity that puts film at the heart of children and young people's educational, cultural and personal development. Over half of UK schools engage with our programme of film clubs, special cinema screenings, and resources and training to support classroom teaching. Alongside rich online content for young audiences, this provides 5-19 year olds with inspiring opportunities to learn through and about film, and develop a passion for cinema. Into Film's work is supported principally by the BFI through the National Lottery, and by the film industry through Cinema First.
You should also check and follow us on Pinterest! KiddyCharts gives free advice and tools for parents – anything from potty training tips to fussy eating. You name it – we've got it!
Why don't you sign up to our newsletter too, we'd love to have you?
Thanks so much for visiting us, and we hope to see you soon. Oh, and while you are here, why not check out some Mother's Day quotes too on the site!
Helen